The most intelligent printer driver in the world
Full featured, eco friendly and highly configurable features. Right at your fingertips.
---
What makes Print&Share so 💚 popular and 🌎 widely used?
Auto select an appropriate paper source for each task
No need to manually replace the colored paper depending on your print job. Print&Share automatically selects the appropriate paper source for each task. Use the full features of your multifunctional device. Printing triplicate paper forms has never been easier.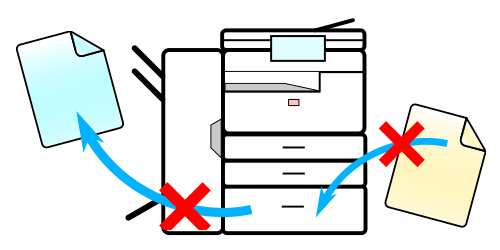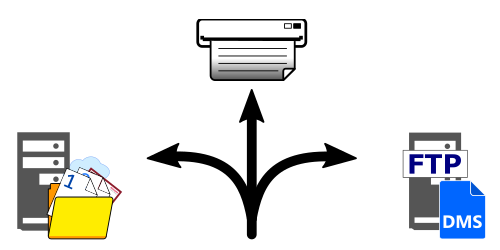 Archive everything you print
It is possible to archive everything that you print simultaneously. No need to print to PDF again, no extra work is needed, Print&Share takes care of it. Whether it is a local or network folder, FTP, DocuWare or other Document Management System.
Rule-based printing
Print job routing based on text content, number of pages, color coverage happens automatically. Let Print&Share select the tasks to execute, you only have to print. Job routing based on proximity printing (geographic location via IP range or job owner) is possible.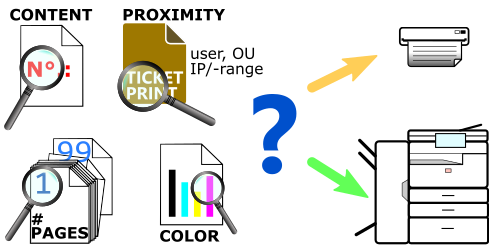 Customize print jobs
With the Get More Editor it is possible to customize your print jobs. Add a customizable watermark, page numbers, notes, logos, overlays, and much more...
One print job, multiple specific print settings
Print&Share allows you to create different print settings for the same job. One job can be send out at the same time with different print settings. Different jobs can use their own predefined print settings. Say goodbye to manually adjusting settings each time you print.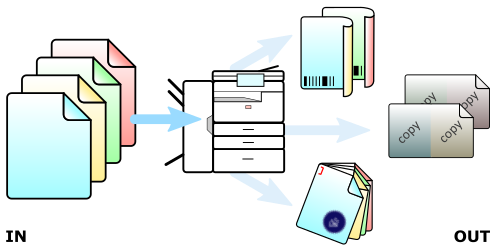 Print, distribute and archive with a single mouse click
Print&Share saves you time and money by executing multiple tasks at the same time. Printing to multiple printers, emailing and archiving your document at the same time is default functionality.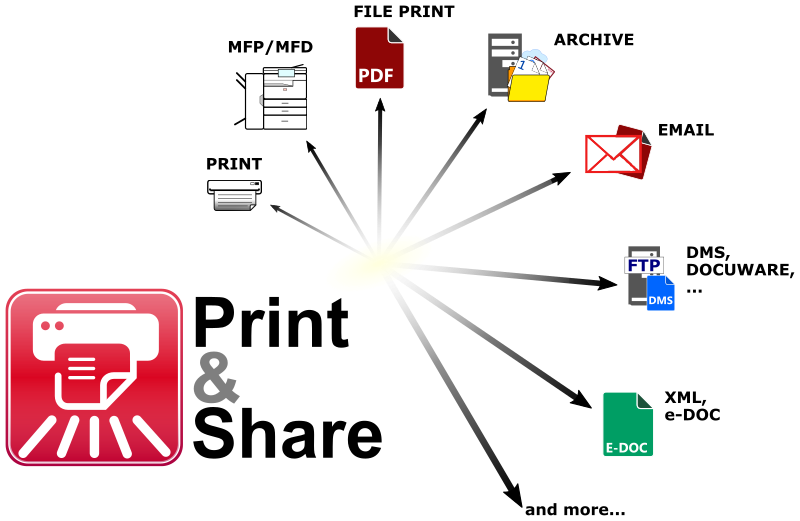 ...and many more features
Available as a desktop application and as a service.